THIS VIRTUAL EVENT OCCURRED APRIL 2021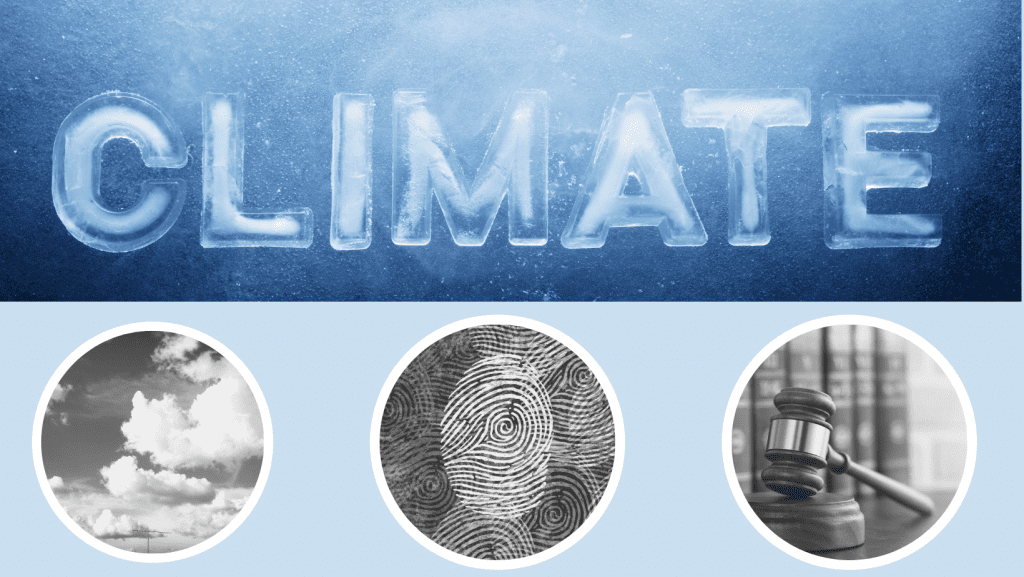 The GGSA Climate Talks planning team would like to extend a big thank you to all who took the time to share in the webinar. We were thrilled at how successful the event was, not only in attendance (30-40 people each day, that's a full room!) but also in content. We certainly met our goal of getting people from divergent backgrounds to discuss climate, and to challenge one another to break out of our respective fields. As current and future educators, we also greatly appreciate the chance to make climate change more comprehensible for our students. Thank you!
Missed the event? Download the summary newsletter below (includes links to each webinar replay)!
---
Schedule (PST)
Climate: What should we know about it
Nina Oakley (CW3E)
Shasta Gaughen (Pala Band of Mission Indians)
Alex Tardy (San Diego NWS Office)
Morgan Levy (Scripps)
Lisa Avron (Cornell University)
Moderator: Leila Carvalho (UCSB)
Climate Science from different perspectives
Blake Francis (University of Maryland)
April Anson (SDSU)
Isabel Rivera-Collazo (Scripps)
Andrew Linke (University of Utah)
Moderator: Giorgio Curti (SDSU; CGC)
Climate law and policy
Laura Walsh (SD Surfrider)
Bertha Rodriguez (SD Climate Action)
Moderator: Kristen Monteverde (SDSU; Grossmont College)
---
Get to know our moderators!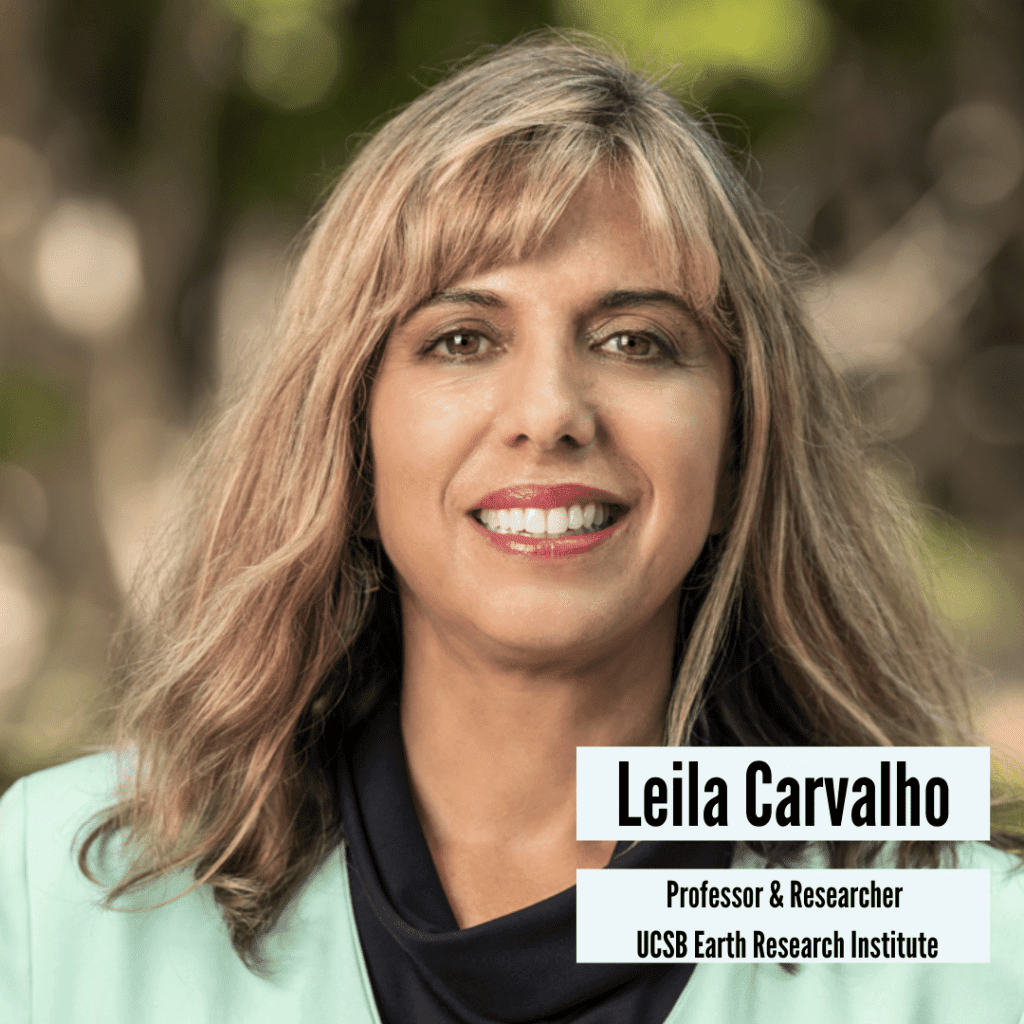 Leila Carvalho
Professor Carvalho obtained her BSc, MSc, and Ph.D. in Atmospheric Sciences (meteorology) from the University of Sao Paulo, Brazil. She was an Assistant Professor in the Department of Atmospheric Sciences, USP (1998-2008). She joined UCSB in 2009 and is a professor in climate sciences and meteorology at the Department of Geography. Her research explores multiple problems related to the Earth's atmosphere on a wide range of spatiotemporal scales. The foci of these studies have been on climate variability and change in monsoon systems, extreme weather and climate, atmospheric rivers, mountain meteorology, downslope windstorms, and wildfires. She currently serves as co-chair of the CLIVAR/GEWEX Global Monsoon Panel.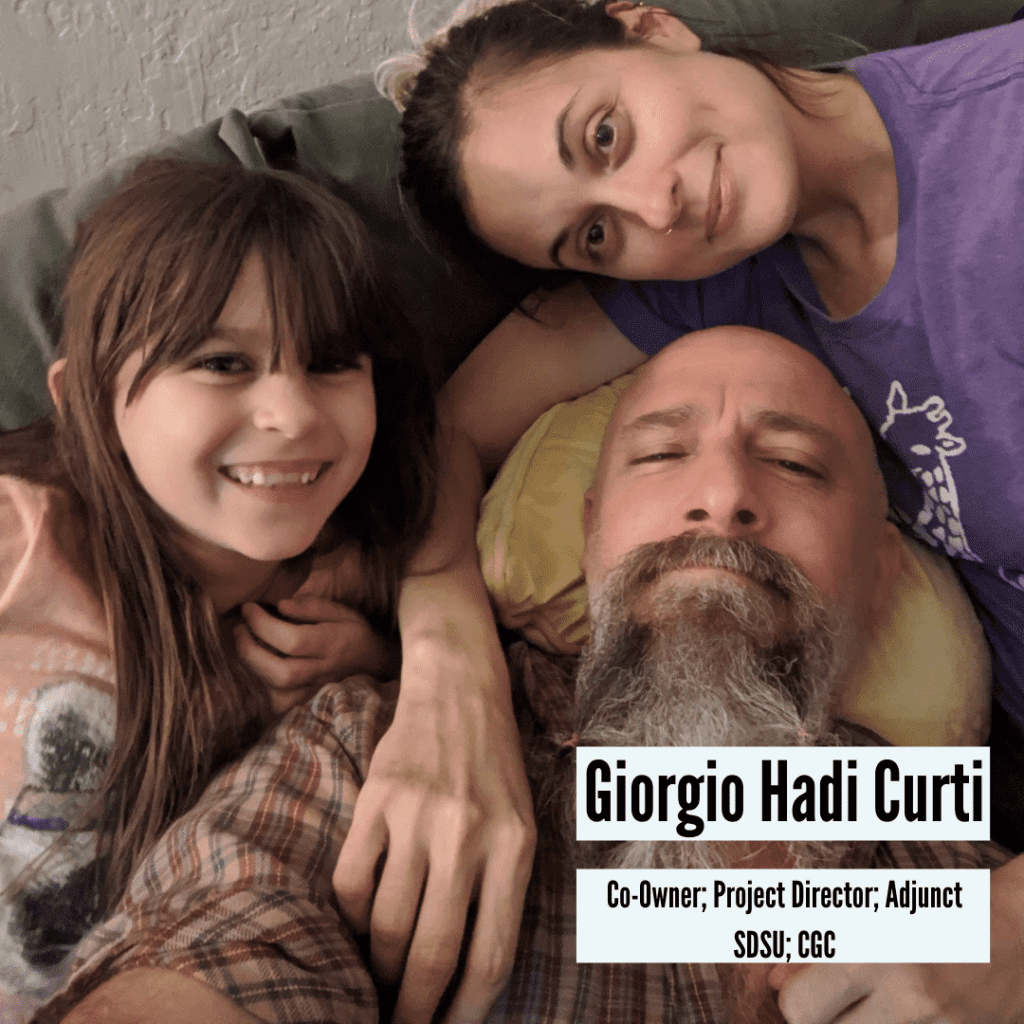 Giorgio Hadi Curti
Giorgio is a socio-cultural geographer and critical ethnographer who works at the intersections of cultural and natural resources laws, traditional and local knowledges and sciences, and the collaborative development and implementation of land and water stewardship and management strategies guided and defined by Indigenous and traditional communities and associated human-environment relationships and worldview and value systems. Giorgio received his PhD in 2010 from the San Diego State University-University of California, Santa Barbara Geography Joint Doctoral Program. In 2016, Giorgio and friend and fellow SDSU-UCSB Joint Doctoral alum, Christopher Moreno, founded Cultural Geographics Consulting (CGC), a minority-owned small business that pursues ontological and epistemic justice in its dedicated mission to help create a world where historically and geographically marginalized peoples are empowered to define and direct their own futures. In addition to his work with CGC, Giorgio serves as Adjunct Professor and sometimes-Lecturer in the SDSU Department of Geography, and as a Research Associate with the Young People's Environments, Society and Space Research Center.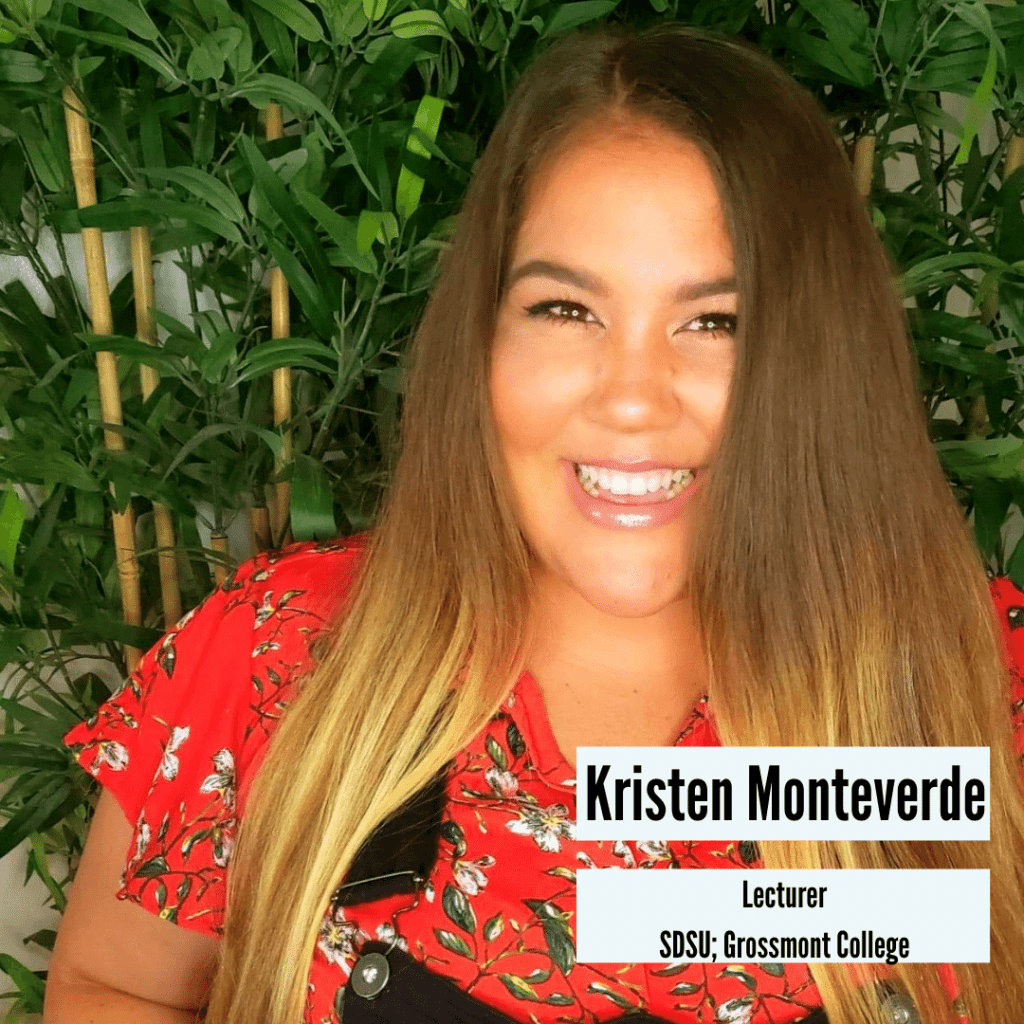 Kristen Monteverde
Kristen Monteverde teaches physical and human geography, sustainability, and courses in Geographic Information Science (GIS) at SDSU. She received her B.A. in Geography and Minor in Geology, as well as her M.S. in Geography (Watershed Science), from SDSU. Her research background focuses on spatiotemporal analysis of coastal erosion risk in the San Diego region by utilizing machine learning models and GIS. As a native San Diegan and ocean lover, Kristen is passionate about incorporating local issues and themes of climate change, water quality, and coastal processes in her courses. Kristen is always willing to meet with students and has a desire to help both geography and non-geography students better understand the world around them and meet their educational goals.
---
Get to know our panelists!
Nina Oakley
Program Manager, CW3E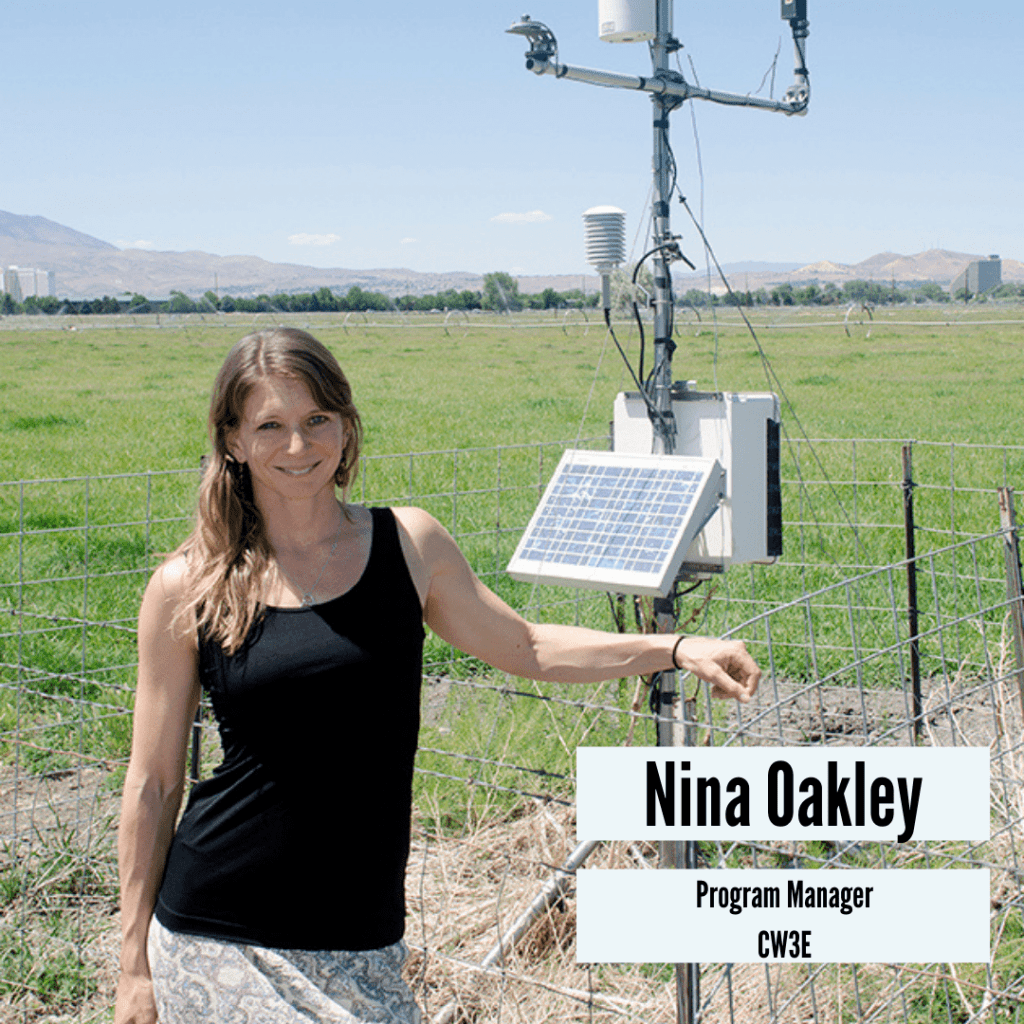 Nina is a research scientist in applied meteorology and climatology with the Center for Western Weather and Water Extremes at Scripps Institution of Oceanography at UC San Diego. She received her PhD in atmospheric science from University of Nevada, Reno, and worked in climate services at the Western Regional Climate Center for nine years prior to moving to UCSD/SIO in 2020. Nina studies extreme precipitation and geohazards, weather/climate and water resources, and the use of weather and climate data in resource management decisions, all with a focus on California and the western US.
Research Interests: weather and climate of California and western US, science literacy, post-wildfire hazards, landslide hazards, communication of weather and climate information
Why are you interested in climate?
Climate affects the way we live, work and play. As a major factor in our lives it is critical to understand what the climate has done in the past, what is currently happening, and what we can expect in the future.
Shasta Gaughen
Environmental Director, Pala Band of Mission Indians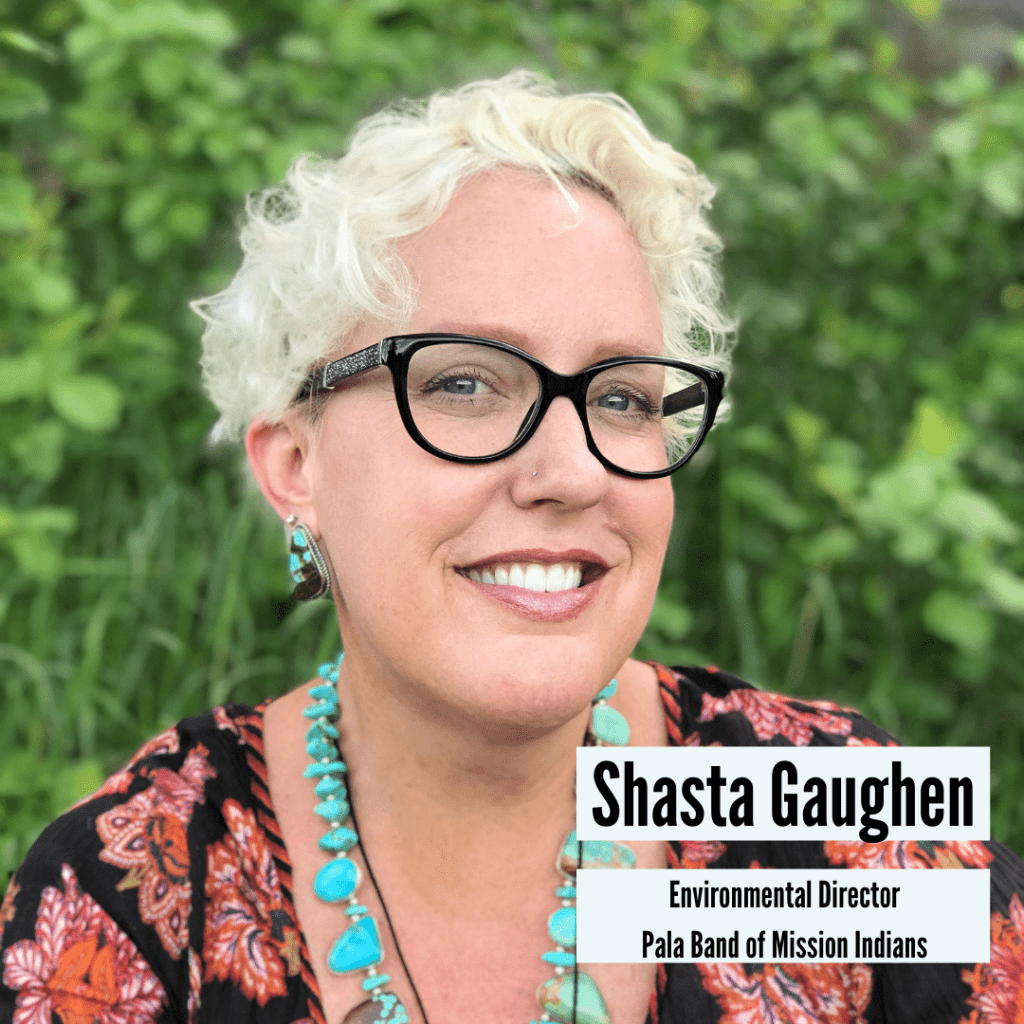 Shasta Gaughen is the Environmental Director and the Tribal Historic Preservation Officer for the Pala Band of Mission Indians in Pala, California. She has worked for Pala since January 2005, and established Pala's Tribal Historic Preservation Office in 2008. She has also been an adjunct professor in the Anthropology Department at California State University San Marcos since 2006. Dr. Gaughen received her PhD in Anthropology from the University of New Mexico. She is Chair of the National Association of Tribal Historic Preservation Officers, a member of the Advisory Council on Historic Preservation, Secretary of the Board for the Native American Environmental Protection Coalition, lead of the Tribal Working Group for the Climate Science Alliance, and a member of the Institute of Tribal Environmental Professionals' Climate Change Advisory Committee. Dr. Gaughen oversees the Tribal Climate Health Project, a grant-funded education and outreach project that includes a website, resource clearinghouse, webinars, videos, and in-person presentations on climate change and health adaptation in Tribal communities.
Research Interests: climate change, Native America, environmental justice, tribal historic preservation
Why are you interested in climate?
Climate change is an existential threat. If we are going to adapt to the changes that human activities are causing in the world's climate, we must start by working for environmental and economic justice and social equity. We cannot solve climate change without solving global inequality.
Alex Tardy
Senior Meteorologist, NWS San Diego Office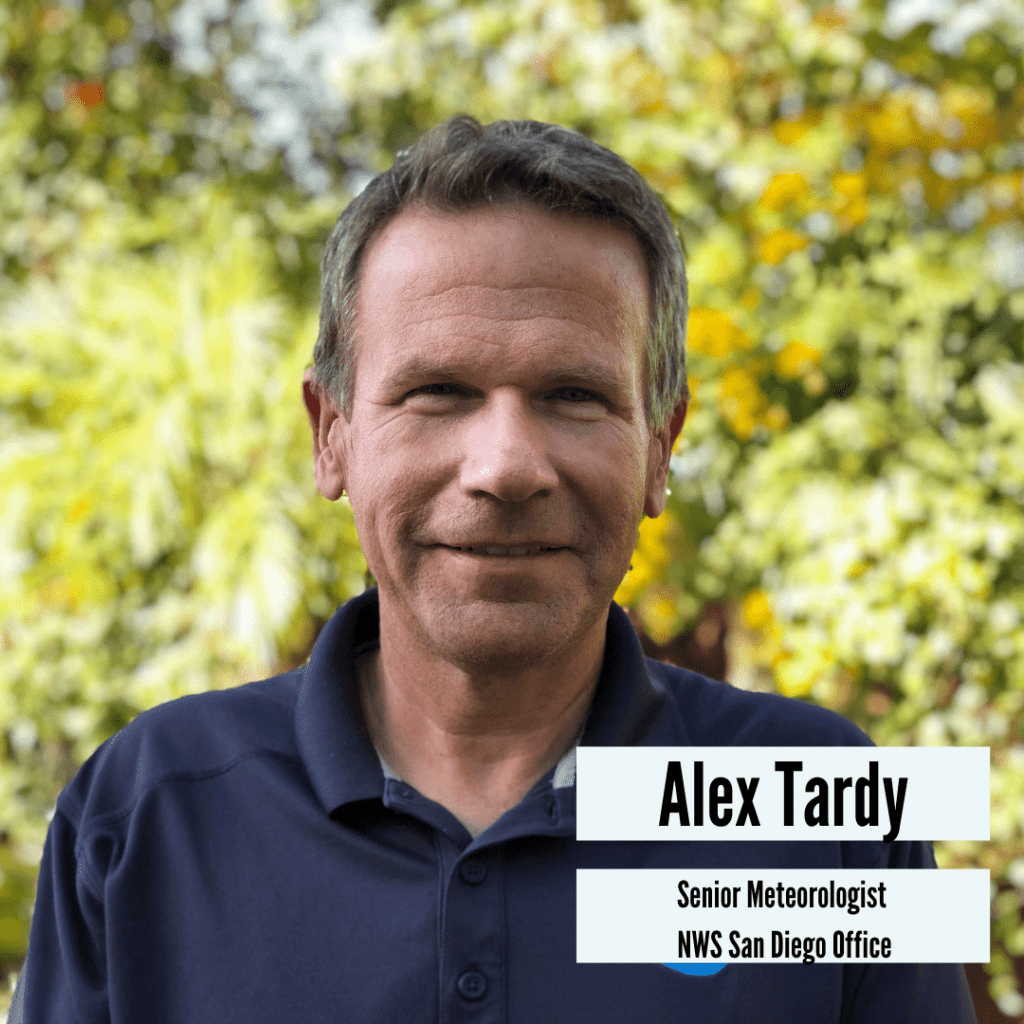 Alex is the Warning Coordination Meteorologist with NOAA/National Weather Service and has worked at 6 locations in the US during the past 26 years of service. He is the manager in charge of decision support weather and climate services, outreach, education and emergency preparedness information for the public and partners across far Southern California. Alex received a Bachelor of Science from State University of New York at Albany.
Research Interests: Climate, weather extremes, heat, snow, fire weather, and wind
Why are you interested in climate?
Climate extremes and change will continue to have an increased impact on lives and our region of Southern California. Public understanding and preparedness is critical to mitigate impacts.
Morgan Lev
y
Assistant Prossor, UCSD Scripps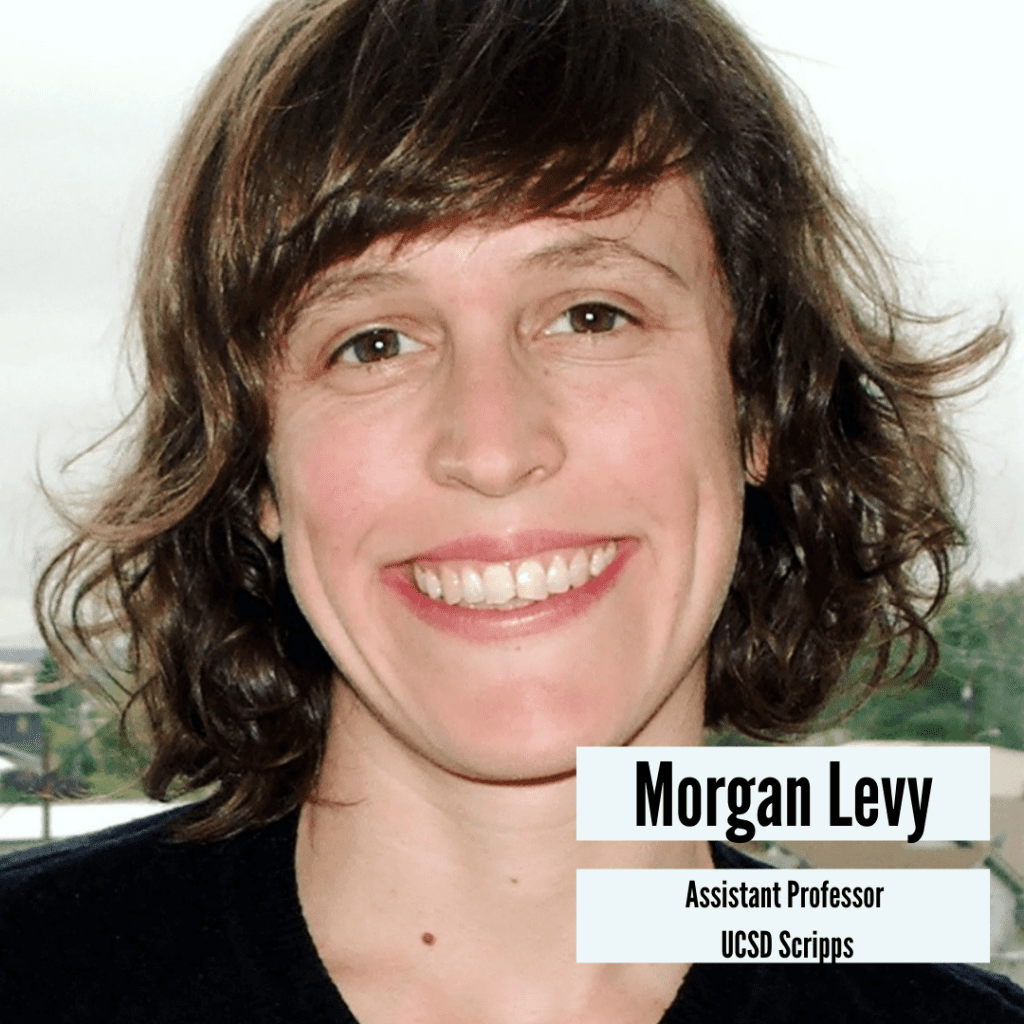 Dr. Levy holds a joint appointment between the Scripps Institution of Oceanography and the School of Global Policy and Strategy at the University of California, San Diego. Dr. Levy received a Ph.D. and M.S. in Energy and Resources, and a M.A. in Statistics from the University of California Berkeley. Her research focuses on understanding interactions between the hydroclimate, terrestrial water systems, and environmental and human health at local to global scales. Prior to her current position, Dr. Levy was a postdoctoral scholar at the University of California San Diego in the School of Global Policy and Strategy and at the University of California Berkeley in the Environmental Health Sciences Division of the School of Public Health.
Research Interests: Hydrology, hydroclimate, and water resources; land use and climate change effects on human health and the environment; human-environmental system dynamics; environmental data science
Why are you interested in climate?
I am interested in understanding the impacts of climate variability and climate change on water systems not only because those impacts (and our adaptations) are important, but also because the dynamics are fascinating!
Blake Franci
s
Post-Doctoral Research Associate, UMBC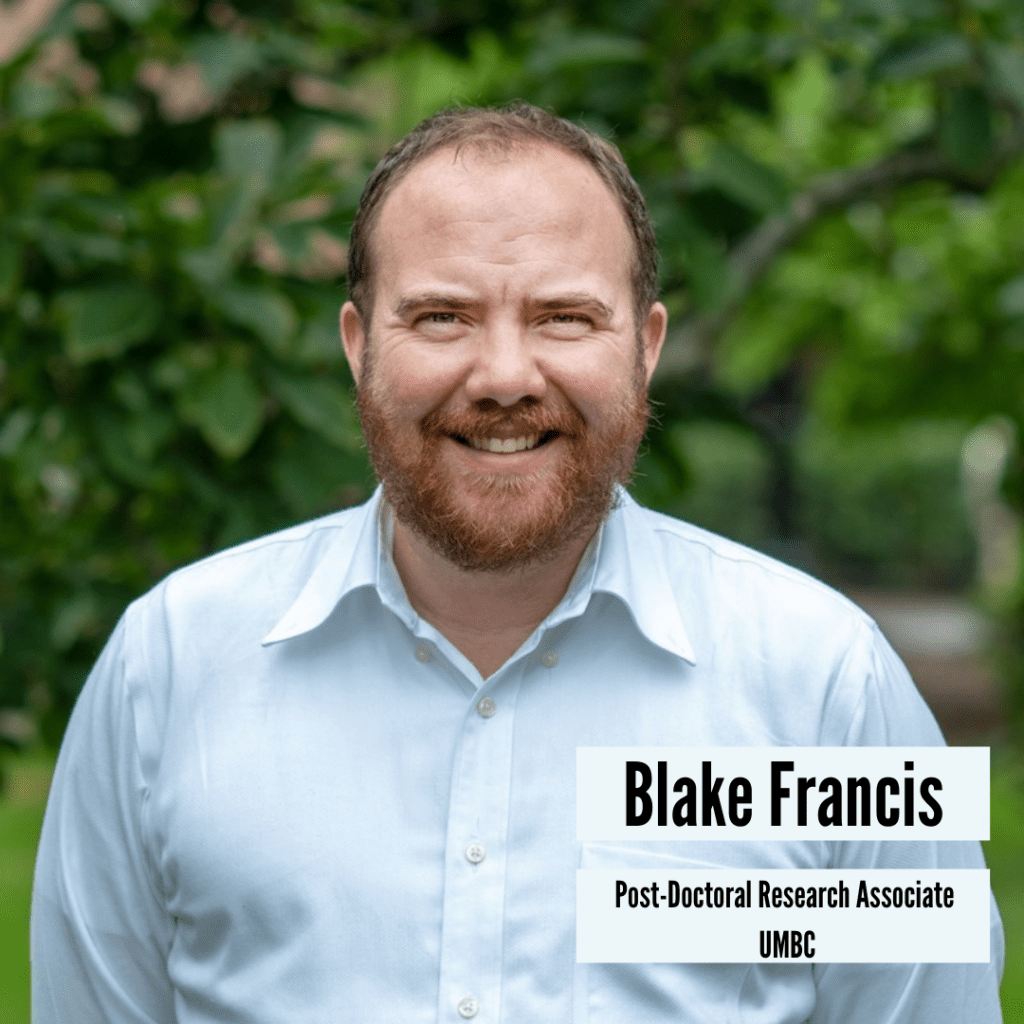 I am a Postdoc in the Philosophy Department at University of Maryland, Baltimore County, working to shape a better picture of the moral landscape of climate change. Prior to coming to UMBC, I was the Postdoctoral Research Associate in Ethics and Climate Change at Princeton Environmental Institute and The University Center for Human Values, Princeton University. I hold a PhD in Philosophy from Stanford University, an MA from the University of Montana, and a BA from Northern Arizona University. Prior to pursuing graduate work in philosophy, I enjoyed a career in wilderness management and trail construction with the US Forest Service in Arizona and Alaska.
Research Interests: climate change ethics, political philosophy
Why are you interested in climate?
The problem of climate change is among the most significant moral problems we face. It raises questions about what individuals ought to do when emissions from their everyday activities combine with others' to create substantial harm. It also raises questions about what governments (national and local) ought to do to reduce emissions. I am interested in the philosophical and political implications of these questions.
April Anso
n
Assistant Professor, SDSU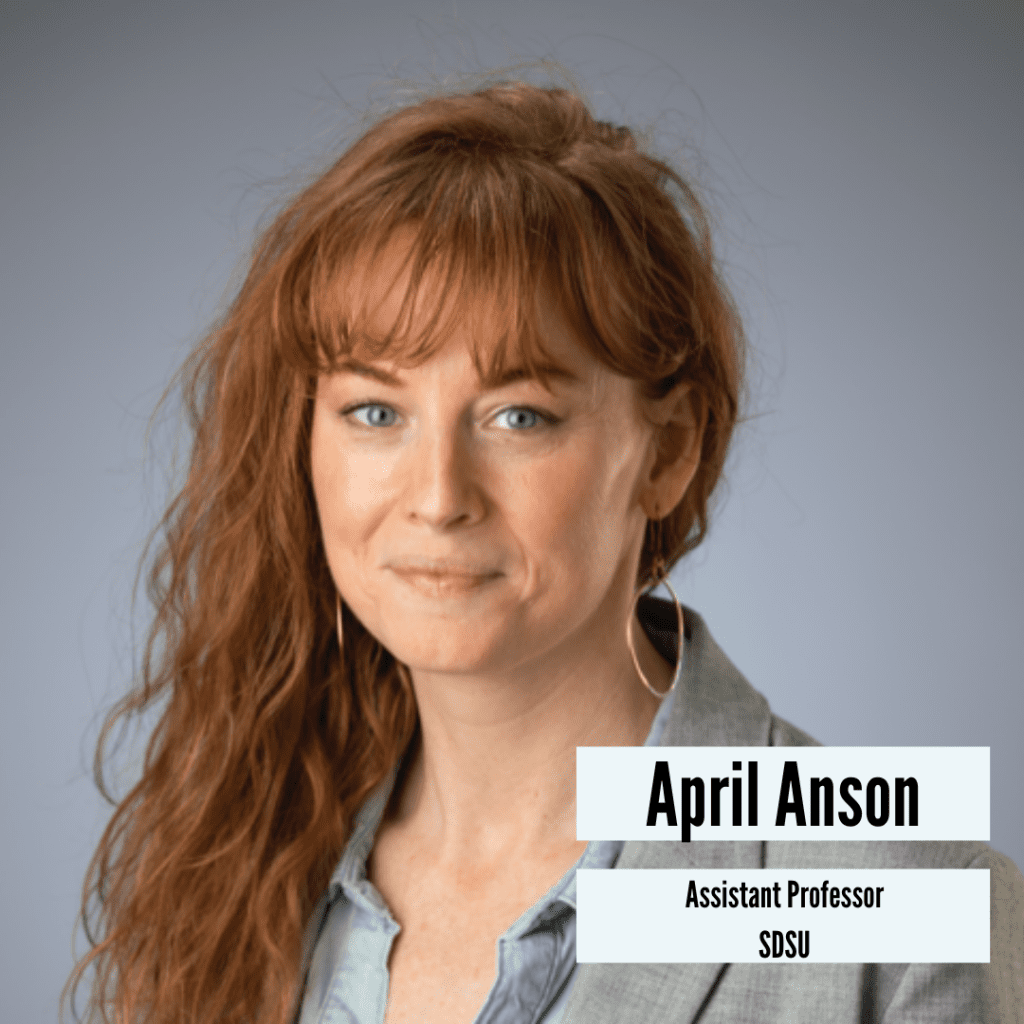 Dr. April Anson is an Assistant Professor of Public Humanities at San Diego State University, where she writes and teaches at the intersection of the environmental humanities and American studies, paying particular attention to Indigenous studies and political theory. Dr. Anson comes to SDSU from the University of Pennsylvania, where she was a postdoctoral fellow with the Penn Program in Environmental Humanities. Her work has appeared or is forthcoming in boundary 2, Resilience, Environmental History, Western American Literature, and others.
Research Interests: Environmental humanities, American studies, Indigenous studies, political theory, artistic production and climate change
Why are you interested in climate?
It is the most important issue of our time and our futures.
Andrew Link
e
Assistant Professor, University of Utah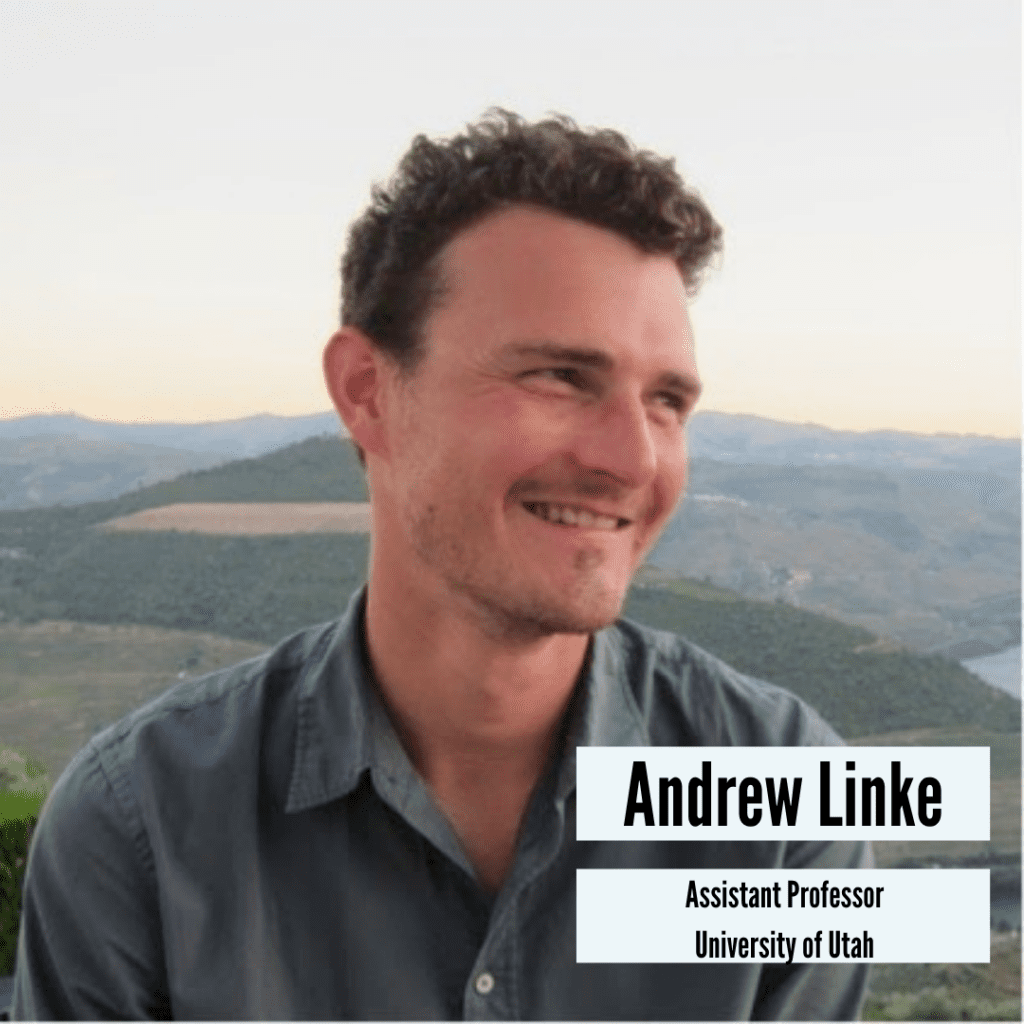 Assistant Professor, Department of Geography at the University of Utah. Senior Research Associate, Peace Research Institute Oslo (PRIO). 2013 PhD from the Department of Geography, University of Colorado Boulder. 2005 BA from American University in Washington, DC. Editorial board member, Political Geography.
Research Interests: Human-environment interactions, conflict, political geography
Why are you interested in climate?
I'm interested in understanding how medium- and short-term variability in weather patterns (uncertainty accompanying global warming) can elevate the risk of conflict where populations rely heavily upon agricultural sectors.
Laura Walsh
Policy Coordinator, Surfrider San Diego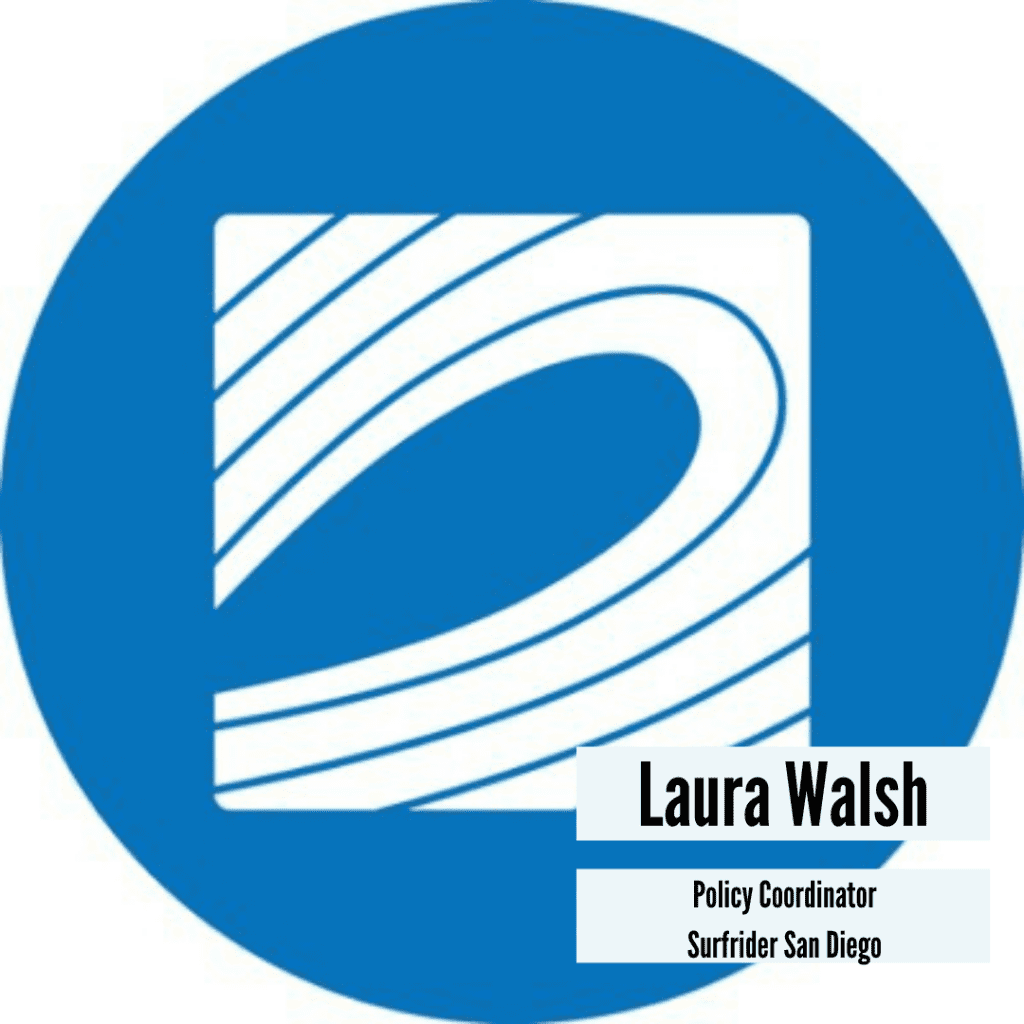 As Policy Manager at Surfrider San Diego County, Laura focuses on advocacy that protects and preserves San Diego's 70 miles of coastline. Laura previously managed climate adaptation programming at the San Diego Regional Climate Collaborative and received her MAS degree from the Scripps Institution of Oceanography. Laura loves to surf, dive, sail and explore the California coast.
Research Interests: sea-level rise, regulatory tools for managed retreat, integrated water management
Why are you interested in climate?
Its impact on public resources and lives will be enormous.
Bertha Rodriguez
Organizer, Climate Action Campaign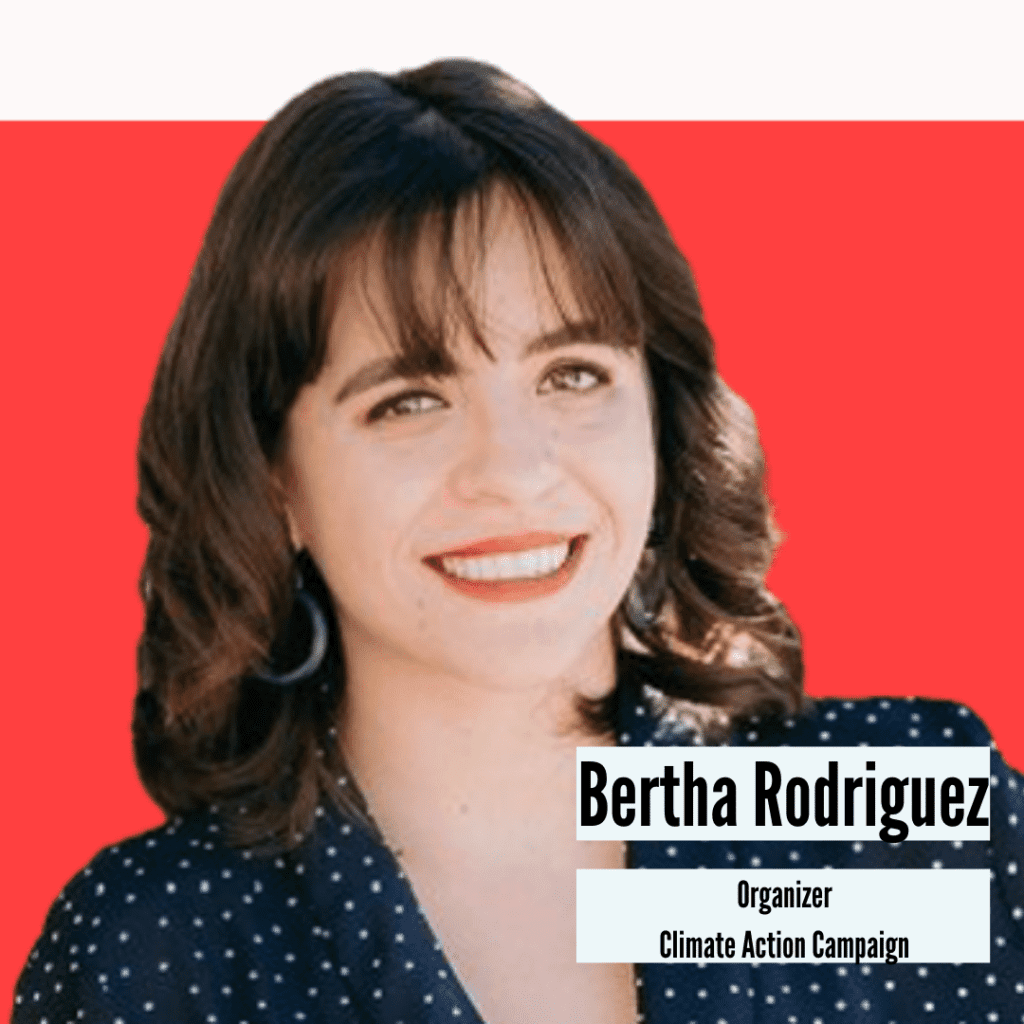 Bertha Rodriguez graduated from San Diego State University with a Masters in Women's Studies and an Advanced Certificate in LGBTQ+ Studies. At Climate Action Campaign she helps organize the San Diego Green New Deal Alliance. Prior to her work at Climate Action Campaign, Bertha served as a Youth Coordinator at Casa Familiar, where she provided programs and services for youth in San Ysidro including financial series, college applications, writing workshops, and theatre and art workshops.
Growing up in Pomona, Bertha has experienced how people in her community faced a diverse set of challenges due to the structures that perpetuate classist and racist ideologies that keep poor people and people of color at a disadvantage. She has set her path in creating different ways in promoting social justice with her position as a Lecturer at San Diego State University and programmings at Casa Familiar. She has taught courses in Women's Studies department focusing on topics such as intersectionality, transnational feminism, environmental racism, borderlands, and queer theory. At Casa Familiar, Bertha created a small garden club at the Youth Center in order to promote organic gardening and taught youth about environmental justice. Her passion is to help empower youth to create change within their lives, communities, and future generations.
Lisa Avro
n
Predoctoral Fellow Cornell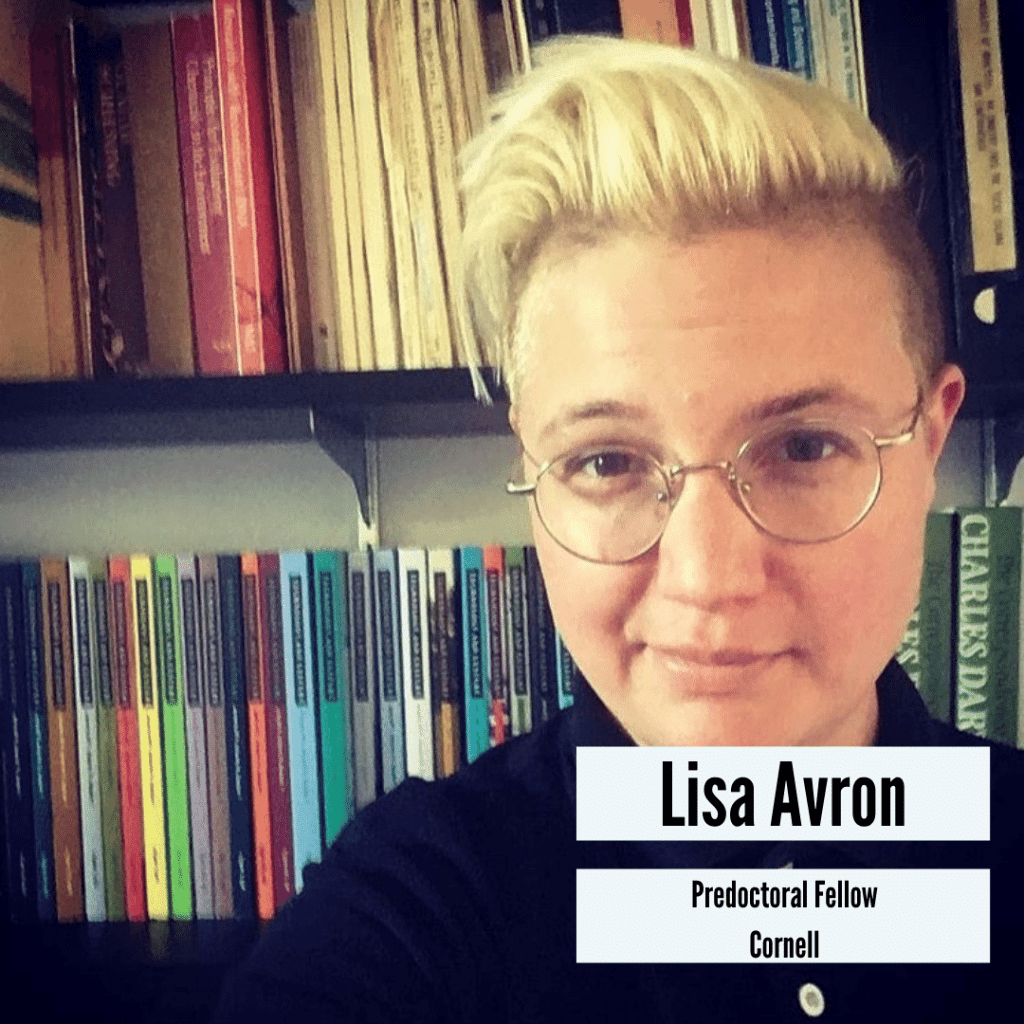 Lisa's research explores the politics of climate change predictions, examining what happens when global knowledge about environmental futures touches down into our political-economic present. Her current project, funded by the Wenner Gren Foundation, uses ethnography and archival work to examine her hometown of South Florida, an area forecasted to be particularly vulnerable to sea-level rise and increased storm intensity, analyzing issues of systemic inequality that climate predictions make visible, like the rise of "climate gentrification" in Black, Brown, and immigrant communities.
She was recently a Predoctoral Fellow with Hobart and William Smith Colleges through the Fisher Center for Gender and Justice (2019 – 2020). Lisa really enjoys teaching and the community created by social justice activism.
Isabel Rivera-Collaz
o
Assistant Professor & Director, UCSD Scripps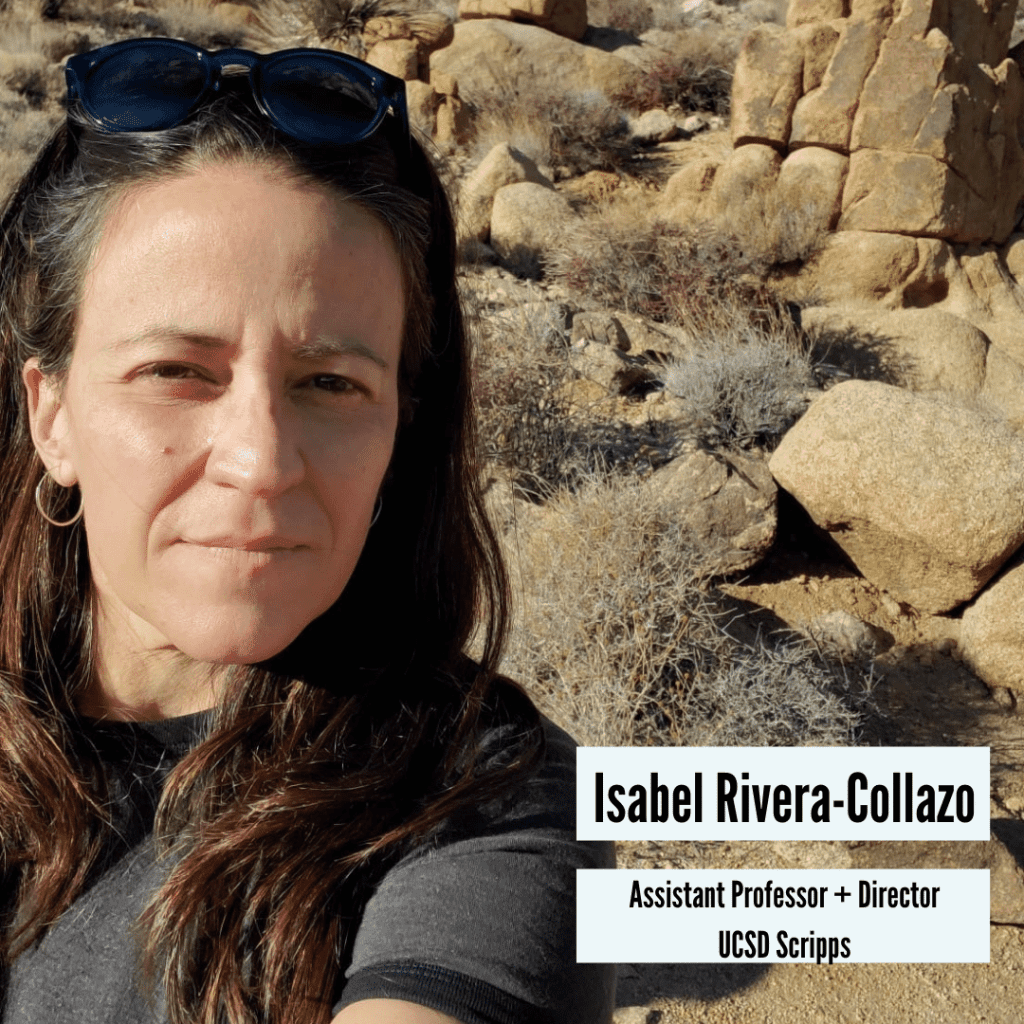 Isabel Rivera-Collazo is Assistant Professor on Biological, Ecological and Human Adaptations to Climate Change at the Department of Anthropology and Scripps Institution of Oceanography, and Directs the SIO Human Ecology Laboratory. Prof. Rivera-Collazo is native to Borikén (Puerto Rico). Her work combines earth sciences, archaeology and marine ecology to understand social vulnerability to climate and environmental change, in particular through food and habitat security in coastal and marine areas. Through geoarchaeology and archaeomalacology, Prof. Rivera-Collazo works to identify lessons from the past that are relevant to communities in the present. Her research project DUNAS, combines sand dune restoration, cultural heritage and climate change to stimulate community resilience. Most recently Prof. Rivera-Collazo leads the California Heritage Climate Vulnerability Index research project together with the CA State Historic Preservation Office. This project seeks to understand the multiple definitions of site importance, and the interface between cultural significance, climate hazards threatening heritage, and prioritization of action to mitigate climate-related impacts. Rivera-Collazo works with the Borikua / Taino communities in Puerto Rico and the Tongva community of Catalina Island in California. Her work highlights the importance of building horizontal partnerships with indigenous communities through citizen science and communal archaeology. Her practice emphasizes collaboration to identify community-relevant research questions, where the recovery of past knowledge can help decolonize historical accounts and can contribute to answer questions and solve climate-related issues in the present. She is a founding member of UCSD Climate Action Lab, and has been awarded the 2020 Climate Adaptation Leader Award and the 2020 UCSD Integrity Award.
---
A special shout-out to our planning team (pictured below) for putting this event together! Also to Amy Quandt and Giorgio Curti for their feedback throughout this process. This event is funded by the San Diego State University Student Success Fee.